Podcast: Play in new window | Download (Duration: 18:26 — 13.2MB)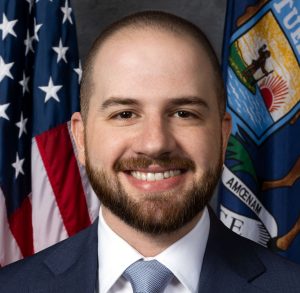 From the Chair
Nothing undermines trust in our democracy more than scandals, and it seems as if the number of scandals have been increasing.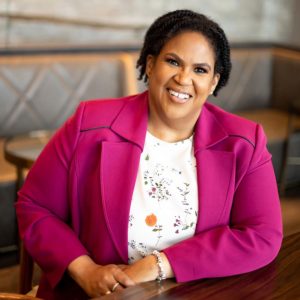 At the federal level, revelations about millions in gifts, luxury vacations and private jet service for Justice Clarence Thomas … along with high-paying jobs for his wife … have accelerated calls for a Supreme Court code of ethics. In Congress, Senator Bob Menendez and Representative George Santos continue to serve despite multiple serious federal indictments, many of the charges about illegally obtaining hundreds-of-thousands of dollars. And right now we have former President Trump on trial for financial fraud in the hundreds-of-millions of dollars.
In Michigan, one former Republican House Speaker has pleaded guilty to accepting bribes. Another former Republican Speaker and two former Senate Republican leaders are under investigation for their use of money from dark-money political funds.
It's said that sunshine is the best disinfectant. Last year the voters of Michigan agreed. By your vote you said "enough is enough" and enacted a constitutional amendment demanding some critical sunshine: financial disclosures from elected officials. It's something Democrats have long advocated. Now, with Democrats in the majority, it is happening. Bills long stymied when Republicans were in the majority are now moving through both chambers. We're joined on the podcast by the Senate's lead sponsor of financial disclosure legislation, Southfield Senator Jeremy Moss.
Senator Moss is the President Pro Tempore of the Michigan Senate, where he is also serving his second term. Always looking to build relationships across the aisle, Moss has successfully had legislation signed into law to reduce unfair employment barriers for people with past criminal records, help homeowners make home improvements by lowering property taxes, allow public-private partnerships to rebuild crumbling bridges, and to create more pathways for students who dropped out of high school so they can complete their degree.
Moss holds the distinction of having been the youngest-ever elected official on the Southfield City Council (2011) and has not let up on public service since. After City Council, he was elected to the Michigan House of Representatives, serving as the Democratic Caucus Whip, and then became the Assistant Democratic Leader in his first term in the Michigan Senate.
Moss earned his bachelor's degree in journalism from Michigan State University, where he participated in multiple student-led humanitarian aid missions nationally and across the globe. He lives in Southfield.
In the News This Week…
Michigan Policy
Michigan Politics
National Policy
National Politics